Frequently Asked Questions
Contact Us
Are you an attorney, investigator or security firm with clients in need of TSCM services?
We work with attorneys, investigation firms, and security companies to provide TSCM services for their clients. Please contact us if you are interested in subcontracting our services.
Contact Us
What locations do you cover?
We are available for all areas throughout the United States as well as internationally.
Our home office is in Westchester County, New York and we serve the New York area every day, including frequent travel throughout the North East US from Boston to Washington, DC.
There are very few full time TSCM companies in the US so it may be difficult to find a local provider near you who is truly reliable. That is why our clients often bring us to their locations where sweeps are needed. They know we will give them professional service, a reliable report, and be available for future needs and consultation.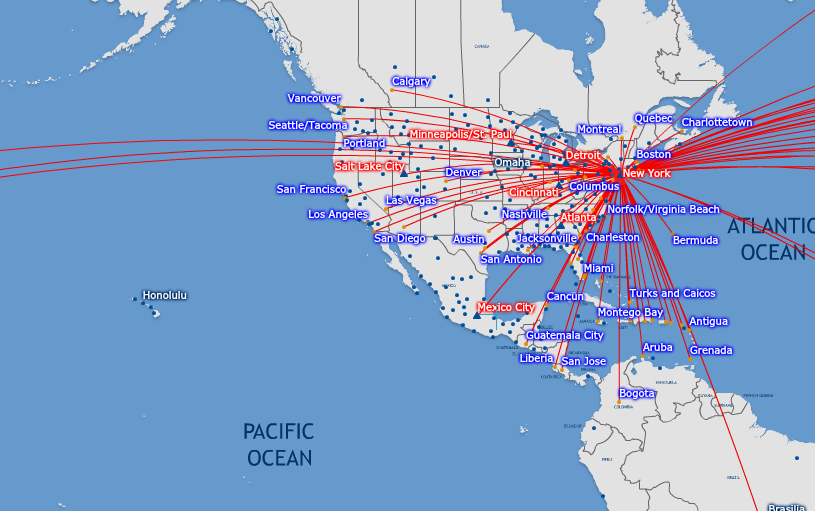 How quickly can you respond to a request?
We are able to respond immediately within 24 hours for most urgent requests. It is important to engage us as soon as possible if an incident or security breach has recently occurred. Regular sweeps can usually be scheduled within one or two weeks.
If you have an immediate need, or even if you think you may want our services, let us know right away so we can include you in our schedule.
How long does a sweep take to complete?
There are a number of factors that can affect the time needed for a professional TSCM inspection. A typical sweep may take four or five hours, sometimes longer, depending on the size of the area. Such a sweep might consist of three or four offices and conference room. Most of our sweeps are performed by a two or three person team. We may want to include additional technicians to the team if there are specific time constraints.
Other circumstances that may also affect the time could include such things as whether there are a large number of telephones lines to inspect, or if a conference room has elaborate audio and video conferencing equipment. More intensive analysis of telecom systems or a/v systems may require special scheduling.
Sweeps are usually performed after working hours, such as evenings, or on weekends, when the offices are not occupied. We will fit your schedule and be as discreet as possible. Call us and we will work out an appropriate schedule to fit your needs.
What services are included?
The main categories of a TSCM inspection include:
Radio frequency spectrum analysis
Radio signal demodulation, including audio and video
Wifi cyber inspection
Cellular signal analysis
Thermal Imaging detection of covert devices
Electronic circuit detection using a Non-Linear Junction Detector (NLJD)
Telecom and data communications analysis of equipment and wiring
Physical inspection of all areas
A verbal report can be provided to personnel on site and a full confidential report delivered within a few days.
All basic inspection areas are covered in every sweep. Please visit our page on TSCM Tools and Techniques for more detailed descriptions.
If you have any specific needs we will discuss these in advance to be sure your concerns are covered.
How often should sweeps be performed?
Quarterly inspections are the recommended standard schedule for areas of significant concern such as executive offices and conference rooms (according to ASIS Protection of Assets manual). Any locations where confidential information is discussed should have some type of regular schedule implemented.
A sweep should also be performed whenever there has been any incident such a breach of security where unauthorized persons have had access to offices or secure areas. An apparent break-in and theft may actually have been to cover the installation of an eavesdropping device. Any indication that confidential information has been leaked also requires that a TSCM inspection of the affected areas be performed.
Regularly scheduled sweeps additionally serve as a deterrent. Many eavesdropping activities are performed by employees, staff, or contractors. When regular sweeps are performed it is evident that you take information security seriously.
Regular sweeps are also important when you need to defend against loss of information in legal proceedings. In order for your company information to be classified as a trade secret, you must be able to prove that you take steps to protect that information. Having regular sweeps performed will help establish that you consider your conversations and information as confidential.
How much will a sweep cost?
Cost can vary depending on the size of the area and offices, types of telecom and AV equipment present, and a few other variables. Every inspection has slightly different requirements. We will work to provide the necessary protection and stay within your budget.
Please contact us to discuss your needs. There is no cost for phone consultation. Let us know the number of offices, approximate size, as well as the reasons for your concern. We will be able to give you a clear estimate of the costs involved.
Do you sell TSCM equipment?
No, we do not sell sweep equipment. Much of the equipment used for TSCM sweeps is very expensive and requires extensive training to use properly.
We often get asked "what tool can I buy to protect myself from eavesdropping?" That is like asking "what wrench or screwdriver should I buy to repair my car?" A wrench or screwdriver may be useful for certain tasks, but ultimately you will need many more tools as well as knowledge and experience to do a proper job.
You may see inexpensive devices online or in spy shops advertised as being able to detect "every type of bug" or some other grand assertion. Such claims should not be believed. Simple devices are very limited in their effectiveness. Radio signal analysis, for instance, is a complex endeavor, especially when considering the numerous wireless signals exist all around us each day.
This should also be considered when researching firms or individuals that may offer bug sweeps yet it is not their main profession. They may not have the equipment or training to do a proper job and end up leaving you with a false sense of security.
Do not put your information, trade secrets, or privacy at risk. We have the tools, knowledge, and experience that is needed to perform successful sweeps. We are trusted by top corporations throughout the world. You can have confidence in Exec Security to provide professional inspections and thorough electronic countermeasures sweeps.
What types of tests do you perform and what type equipment do you use?
Professional TSCM bug sweeps require the use of a number of unique tools and pieces of equipment. Some of which is highly specialized, laboratory grade test equipment, requiring substantial training and education to use properly. In addition, our technicians keep up to date on new technology and new threats that appear regularly.
For more information on what is involved in our sweeps, descriptions of many of our tests can be reviewed on our page on TSCM Tools and Techniques.