Corporate TSCM Bug Sweeps – Electronic Eavesdropping Detection
Exec Security provides TSCM Services, Technical Surveillance Countermeasures Bug Sweeps
Protecting communications, protecting privacy, and protecting your information assets.
We are available for immediate response throughout the USA for your company's security sweep needs and privacy protection.
Give us a call, we are available to discuss your concerns with no obligation at 800-337-2001 or info@execsecurity.com.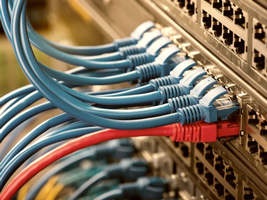 Cyber Security TSCM Services
WiFi Vulnerability Analysis
Data Network Access
VoIP Network Communications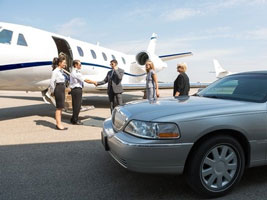 Executive Protection Sweeps
Sweeps for CEO's and Celebrities
Corporate Jets and Vehicle TSCM
Surveillance Detection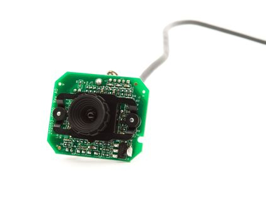 Hotel Suites, Public Venues
Offices, Privacy Due Diligence
Residences
Are you concerned about information loss or business secrets being exposed? A small amount of information could be worth millions to the right people or could damage important negotiations. Loss of confidential information such as executive schedules could even put lives in danger. Traditional physical security and cyber security are important, but there are many gaps they leave unprotected. You need TSCM security sweeps, technical surveillance countermeasures, to protect your private communications, intellectual property, and confidential information.
Professional Electronic Sweep Services Throughout The US.
Exec Security TSCM has been providing technical surveillance countermeasures security sweeps and eavesdropping detection services since 1995. We are based in New York but travel throughout the US and the world for our clients. Our goal is to provide the highest standard of TSCM services, information security and technical services for executive and corporate security. We are ready to respond immediately to your needs.
Dedicated to TSCM, Technical Surveillance Countermeasures.
Providing TSCM sweeps is our only business. We maintain the highest standards in both technology and training which is necessary to combat today's threats. Other companies may only provide sweeps part time or in addition to multiple other services; some will actually sell you the same spy devices they then come to look for. We focus on one goal- to make sure your privacy is protected and your premises are free from spy devices or eavesdropping vulnerabilities.
Our technicians have extensive experience in multiple areas of security and technology: executive protection, corporate security, electronic security systems, video security systems, two way radio technology, telecom system wiring and programming, computer networks, and many other aspects of electronic communications. Corporate security teams of major corporations as well as protectors of high profile individuals trust us for their electronic security sweeps and TSCM services.
Professional, Confidential, Quality Work.
When using Exec Security TSCM you can be assured of professionalism, confidentiality, and quality work. We are trusted by many of the top corporations in the world with their privacy and security.
Your information and your privacy deserve the best protection.
We are here to provide it for you.
Protect Your Business
Call to schedule a sweep or with any questions you may have.
Phone: 914-819-5400
Toll Free: 800-337-2001
Email: info@ExecSecurity.com
Be sure to call from an area and phone line that is secure.
Call to schedule a sweep or with any questions you may have.
Phone: 914-819-5400
Toll Free: 800-337-2001
Email: info@ExecSecurity.com
Be sure to call from an area and phone line that is secure.
Recent Blog Posts:
Details have emerged of a recent eavesdropping and bugging operation at a West Palm Beach law firm that reveal classic eavesdropping techniques. Looking at the details, we find some things they did right, and some things they could have handled better.
First look at the ARINST SSA-R2 handheld, touch-screen, 6GHz RF spectrum analyzer.